Surgical Instruments
Veress Needle
Used to create a pneumoperitoneum in laparoscopic procedures
-/-
Mölnlycke Veress Needle two sizes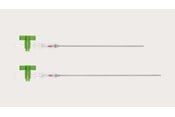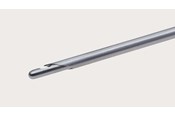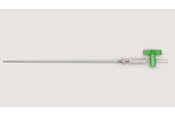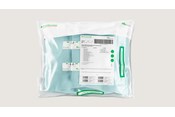 The Mölnlycke Veress Needle is used to create a pneumoperitoneum in laparoscopic procedures. It incorporates a retracting spring loaded blunt stylet and sharp hollow bore needle. It is used to establish pneumoperitoneum prior to trocar and cannula insertion in laparoscopic procedures. The Veress Needle is available in 120mm and 150mm lengths, Available both as sterile single-packed product and for inclusion in Mölnlycke® procedure packs.
Sharp beveled needle tip ensures simple, safe abdominal wall penetration
Spring-loaded stylet provides audible and sensory feedback of correct needle placement
Blunt stylet shields needle tip once correct positioning has been achieved
High-flow rotating stopcock with luer lock connector for the connection with the insufflation tube
hidden1
hidden2
Further product information
When to use Veress Needle
The Veress Needle, available in 120mm and 150mm lengths, is intended for use in gynecological laparoscopy and other laparoscopic procedures.
hidden1
hidden2
hidden1
hidden2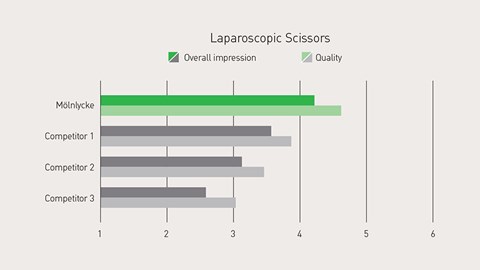 Surgeon trial shows preference for Mölnlycke instruments
Twenty-one laparoscopic surgeons across Germany, Sweden and the UK participated in a recent randomised trial of new laparoscopic instruments from Mölnlycke ® , comparing them to three market-leading competitor instruments . Each surgeon was blindfolded to ensure their assessment was objective and guided by the 'feel' in their hands.
The result? A clear preference for the new Mölnlycke instruments.