Surgical Instruments
Detachable EndoRetrieval Pouch
Simple, quick and safe capture and retrieval of resected tissues and organs.
-/-
Mölnlycke Detachable EndoRetrieval pouch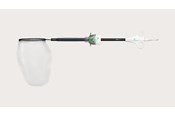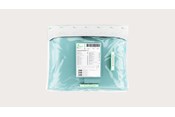 The Detachable EndoRetrieval Pouch is a unique device that provides the simple, quick and safe capture and retrieval of resected tissues and organs. The detachable facility offers the ultimate convenience by providing the surgeon with the ability to delay the retrieval of the captured tissue. The suture stay design provides rapid retrieval when required, plus the ability to continue to use the port for instrument exchange. Available both as sterile single-packed product and for inclusion in Mölnlycke® procedure packs.
Available in a range of sizes to provide solutions for the retrieval of all tissue and organ types
Self-opening pouch design allows quick and simple specimen capture
Enhanced metal ring design ensures simple deployment and a large permanent pouch opening for capture of even difficult specimens
High-strength, tear-resistant, non-porous material
Unique design ensures simple intuitive manipulation
hidden1
hidden2
Further product information
When to use Detachable EndoRetrieval Pouch
The Mölnlycke Detachable EndoRetrieval Pouch is indicated for use as a receptacle for the collection and extraction of tissue, organs and calculi during laparoscopic surgical procedures.
How to use Detachable EndoRetrieval Pouch
Endo Retrieval Pouch - Steps To Use.
hidden1
hidden2
Watch the Detachable EndoRetrieval pouch being used during live cholecystectomy.
hidden1
hidden2
hidden1
hidden2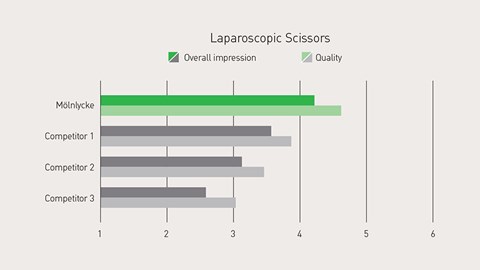 Surgeon trial shows preference for Mölnlycke instruments
Twenty-one laparoscopic surgeons across Germany, Sweden and the UK participated in a recent randomised trial of new laparoscopic instruments from Mölnlycke ® , comparing them to three market-leading competitor instruments . Each surgeon was blindfolded to ensure their assessment was objective and guided by the 'feel' in their hands.
The result? A clear preference for the new Mölnlycke instruments.