Online tool
Manage your packs with our online portal
Mölnlycke Pack Portal is an online procedure-pack management tool for healthcare professionals. Your team can use it to easily build, analyse, change and estimate pack purchases – with the support of detailed statistics and reports.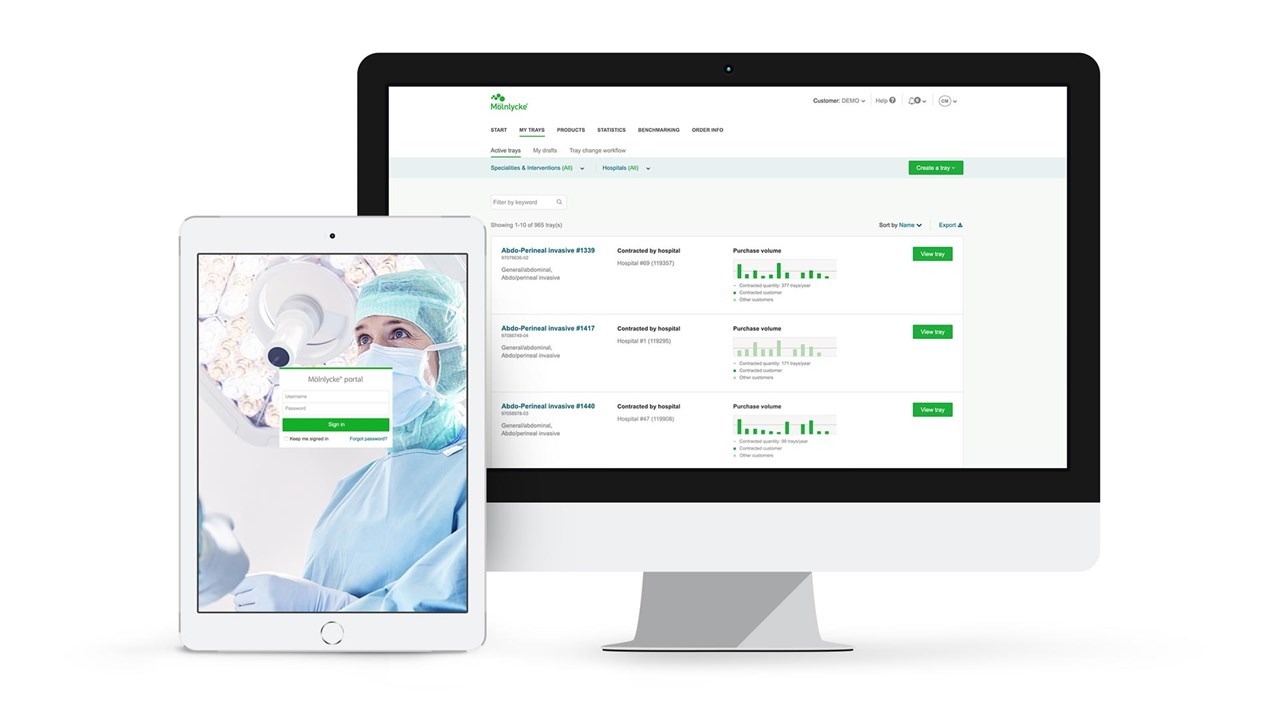 Mölnlycke Pack Portal
Mölnlycke Pack Portal is designed to simplify your pack changes and order-building. It's based on complete transparency, so different staff can see all components in each pack – to help manage budgets and to ensure that OR staff have the right products for each procedure.
The portal generates useful data, reports and insights on all your activity and history. So your team can drive continual improvement and make the most of the time- and economic-efficiencies created by the use of customised procedure packs.
Analysis, statistics generation, pricing evaluation and tender requirements – through data exports to Excel and PDF
Demo available with example data for evaluation purposes. Contact your Mölnlycke representative and set up an evaluation with your colleagues
Pack transparency to ensure OR staff have the right materials for each procedure
Customisable access level for each staff member
Optimised for iPads and tablets as well as computers, and tested across popular web browsers
To start working with the pack portal please contact your local sales representative.