Surgical gowns
BARRIER surgical gown Fluid Protection Plus
Lightweight comfort with complete resistance to fluids
-/-
BARRIER surgical gown Fluid Protection Plus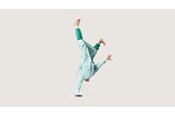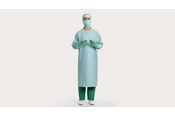 BARRIER® Fluid Protection Plus is our most protective surgical gown with a surface that's completely fluid resistant.
The gown's lightweight, breathable material draws moisture away from the skin and allows perspiration to escape for maximum comfort.
The design includes shoulder pleats for ease of movement and long, forward-facing sleeves to fit your natural working position and reduce the risk of glove sliding.
Fluid resistant to protect against strike-through
Suitable for surgery with the highest levels of fluid
Lightweight, breathable material offers thermal comfort
Ergonomically designed for greater ease of movement
Our gowns can be included in Mölnlycke® Procedure Packs to support OR efficiency
hidden1
hidden2
Further product information
How to use BARRIER surgical gowns
Watch our donning guide.