Foam dressing for exuding wounds
Mepilex XT
Highly-absorbent foam dressing for normal and viscous exudate
-/-
Mepilex XT foam dressing for exuding wounds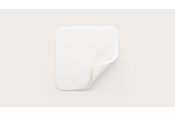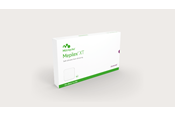 Mepilex® XT foam dressing is designed for moderate exuding wounds. It handles more fluid and absorbs fluid faster than other foam dressings . It's conformable and versatile – you can use it to treat wounds with normal and viscous fluids, during any exuding wound healing stages. Mepilex XT includes our Safetac® wound contact layer. Safetac protects new tissue and intact skin – so wounds remain undisturbed to support faster natural healing . And it seals the wound margins to protect skin from damaging leakage and maceration .
Handles more fluid than other foam dressings
Absorbs fluid faster than other foam dressings
Manages low and high viscosity fluid – so you can use it at any exuding wound-healing stage
Supports longer wear times, leading to fewer dressing changes, better compliance and lower overall cost of care
hidden1
hidden2
Further product information
When to use Mepilex XT
Mepilex XT is designed for a wide range of acute and chronic exuding wounds in all healing stages, such as leg and foot ulcers, pressure ulcers and traumatic wounds.
How to use Mepilex XT
Watch how you easily apply our Mepilex XT dressing foam for exuding wounds.
-/-
hidden1
hidden2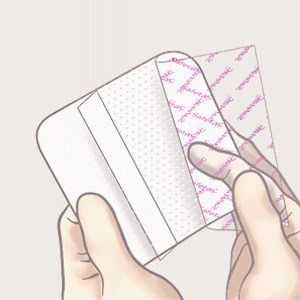 Cleanse the wound in accordance with normal procedures. Dry the surrounding skin thoroughly. Remove the release films.
hidden1
hidden2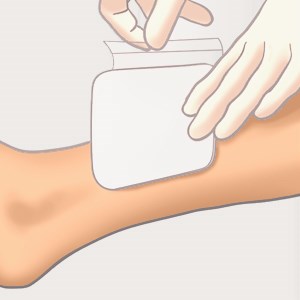 For best results, Mepilex XT should overlap the dry surrounding skin by at least 1-2 cm for the smaller sizes (sizes up to 12.5 x 12.5 cm) and 5 cm for the larger sizes in order to protect the surrounding skin from maceration and excoriation and fixate the dressing securely. If required, Mepilex XT can be cut to various wound shapes. Do not stretch.
hidden1
hidden2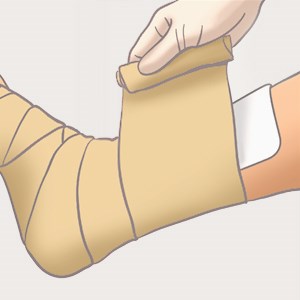 When necessary, secure Mepilex XT with a bandage or other fixation.
hidden2
Products and solutions
Mölnlycke related products