Thin foam dressing
Mepilex Lite
Thin-design foam dressing for managing low-exuding acute and chronic wounds
-/-
Mepilex Lite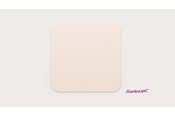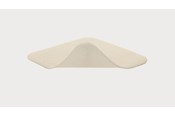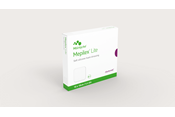 Downloadable materials
Mepilex Lite Instructions for Use
Listen to Professor Amit Gefen:
hidden1
hidden2
Mepilex® Lite foam dressing is designed to help you manage low-exuding acute and chronic wounds. The thin profile is soft and conformable , to make it easier to use for difficult-to-dress areas of the body. And you can easily cut it to size .
Mepilex Lite dressings have been shown to protect fragile skin from external forces, such as friction and pressure resulting from frequent use of medical devices *.
This design includes Safetac® – the original less-pain contact layer with silicone adhesion. We designed it to mould softly to skin without sticking to the moist wound – so you can remove it easily without damaging the skin . That means less pain for your patients . And it seals the wound margins to protect skin from damaging leakage and maceration . Mepilex Lite is clinically proven to manage radiotherapy induced skin reactions .
May be used to prevent skin damage under medical devices
Minimises pain during dressing changes
Soft and conformable design, for ease of use
Minimises the risk of maceration -
Can be easily cut to size, for versatility
Can be used to manage radiotherapy-induced skin reactions -
* Disclaimer: The prophylactic use of dressings in reducing the risk of medical device related pressure injuries is well reported, however their use under PPE in terms of maintenance of a seal and potential impact on viral transmission has not been tested by Mölnlycke or others to our knowledge.
hidden1
hidden2
Further product information
When to use Mepilex Lite
Mepilex Lite is suitable for a wide range of low-exuding acute and chronic wounds, such as diabetic wounds, pressure ulcers, partial thickness burns and epidermolysis bullosa.
You can easily cut Mepilex Lite to fit a wound and the soft foam is highly conformable . This makes it ideal for wounds in difficult-to-dress areas like armpits or under the breast. You can use it together with our Tubifast™ fixation.
How to use Mepilex Lite
Watch how to apply Mepilex Lite to your patients.