Antimicrobial alginate dressing
Melgisorb Ag
Antimicrobial alginate dressing for moderately to heavily exuding wounds
-/-
Melgisorb Ag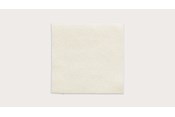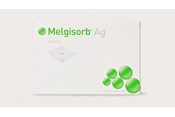 Melgisorb® Ag is an antimicrobial alginate dressing – for when you need an antimicrobial action to reduce bioburden.
An international consensus states that an antimicrobial action is indicated to help reduce bioburden in infected wounds and act as an antimicrobial barrier in wounds at high risk of infection or re-infection . Melgisorb Ag has been shown to inactivate wound relevant pathogens (bacteria and fungi) within four hours for up to 14 days, as shown in vitro .
Melgisorb Ag is able to manage high volumes of exudate. The alginate fibres absorb large amounts of exudate, forming a soft gel – which creates a moist environment and promotes wound healing.
Highly absorbent
Rapid and sustained antimicrobial activity
Designed for moderately to heavily exuding cavity and flat wounds
hidden1
hidden2
Further product information
When to use Melgisorb Ag
Melgisorb Ag is indicated for the management of all moderate to heavily exuding partial to full thickness wounds including post-operative wounds, trauma wounds, leg ulcers, pressure ulcers, diabetic ulcers, graft and donor sites, cavity wounds and superficial and partial thickness burns. As the Melgisorb Ag contains alginate, it may assist in supporting the control of minor bleeding in superficial wounds. This product can also be used under compression bandages. Melgisorb Ag may be used in the management of infected wounds or wounds in which there is an increased risk of infection under the medical supervision of a healthcare professional. Melgisorb Ag is indicated for external use only.