Speciality drapes
BARRIER urology drapes
Procedure-specific drapes with effective solutions for fluid management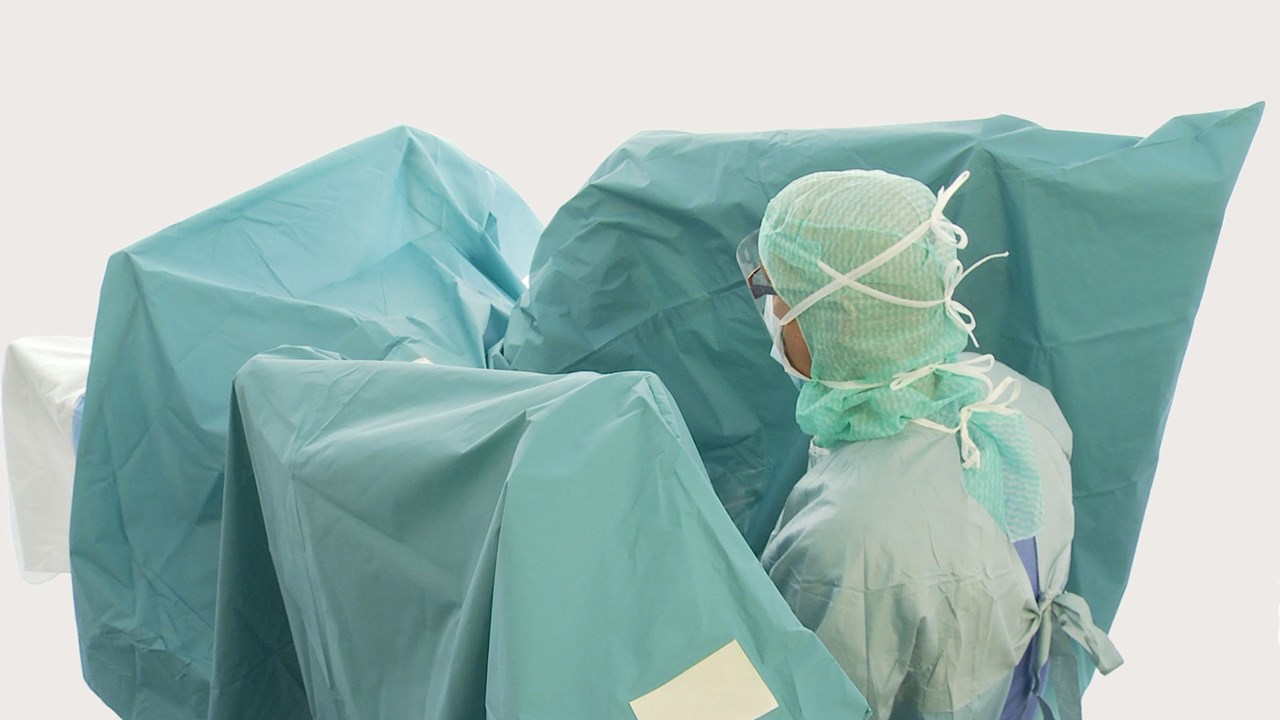 BARRIER urology drapes
BARRIER® drapes for urology surgery support efficient and effective infection control.
All our urological drapes and sets are made of impermeable materials for the safety of the patient.
There are different drapes and sets specifically designed for TUR, nephroscopy and other urological surgeries. Procedure-specific features include a latex-free finger cot for secure rectal palpation and a sieve so you can collect samples easily and safely.
Integrated fluid collection pouch for effective fluid management
Folded and packaged for easy, aseptic application
All-in-one solutions are easy for one person to drape
Impermeable materials help prevent microbial transfer
Our drapes can be included in Mölnlycke

®

Procedure Packs to support operating theatre efficiency
hidden1
hidden2
Further product information
When to use BARRIER urology drapes
TUR
Abdominal cystectomy
Cystoscopy
Percutaneous nephroscopy
How to use BARRIER urology drapes
Watch how to use BARRIER urology drapes: sterile single drape 888227, sterile sets 888222, 888224, 888226 and 888228, Mölnlycke Procedure Pack components 965520, 965522 and 965527.