Universal drapes
BARRIER universal drapes and sets
Comprehensive range of impermeable and adaptable draping solutions for almost any procedure
-/-
BARRIER Flex Universal Set, abdominal draping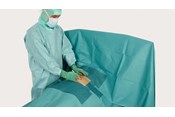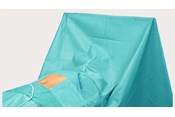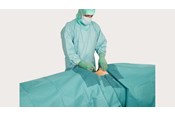 BARRIER® Universal drapes and sets are easy-to-use and can be combined to meet most surgical needs.
The drapes are absorbing all over and completely impermeable to support infection control. The critical areas, closest to the wound, are also reinforced with a special material that is stronger and more absorbent (read about our zone-draping concept below). For even better fit, some of our BARRIER® universal drapes and sets are also available with BARRIER Flex stretchable, conformable adhesive edges. The designs and folding are made to ensure optimal aseptic handling and easy application.
Adaptable draping solutions can be used for almost any surgical procedure
Impermeable to prevent strikethrough and help protect against infection
Critical areas are reinforced for enhanced absorption and fluid control
Available also with BARRIER® Flex stretchable adhesive edges for added conformability
Can be included in Mölnlycke

®

Procedure Packs to support operating theatre efficiency
hidden1
hidden2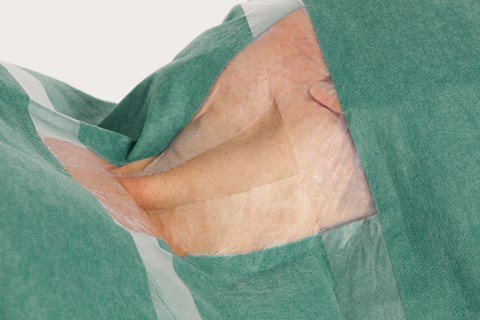 BARRIER Flex
BARRIER Flex transparent, stretchable and conformable adhesive edges, allowing effective draping of the body contours. They maintain a secure seal when the abdomen is inflated during laparoscopic interventions or when head is moved or turned during neck surgeries. The adhesive provides a secure and strong seal even when in contact with excess liquid.
hidden1
hidden2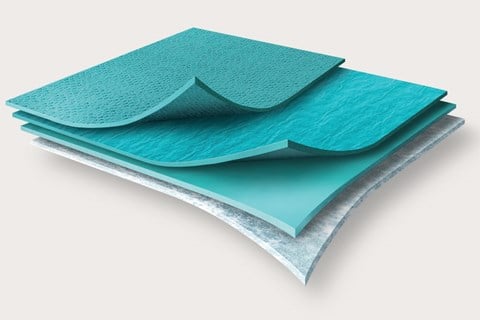 Zone draping
The Zone-draping concept means that the products are divided into three zones, with different characteristics depending on the distance from the surgical wound and the patient's skin. The performance is concentrated to where it is needed the most. Zone 1 is the critical zone near the surgical wound with a reinforcement material for extra strength and absorption. Zone 2, not far from the wound, consists of a three-layer material, with absorbing non-woven, an impermeable layer and a comfort layer towards the patient. Far from the wound, outside the part covering the patient, in zone 3, the drape offers both absorption and impermeability.
hidden1
hidden2
Further product information
When to use BARRIER Universal drapes and set
BARRIER universal drapes and set are designed to adapt to almost any type of surgical procedure. If needed, complement the draping with BARRIER instrument bags and fluid collection pouches.
How to use BARRIER Universal drapes and set
hidden1
hidden2
Watch how to use BARRIER Universal Set 699054
hidden1
hidden2
Watch how to use BARRIER Flex Universal Set 66010 for abdominal draping