Universal drapes
BARRIER split sheet drapes
Absorbent and impermeable split sheets for a wide variety of procedures
-/-
BARRIER split sheet drapes – varicose vein surgery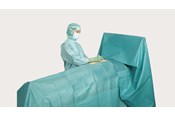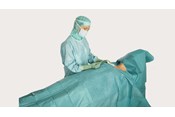 BARRIER® split sheets are available in a wide range of sizes and designs. The different widths and lengths of the split allow you to seal the drape to the exact surgical site to secure infection control. All of our split-sheets are completely impermeable. BARRIER splits sheets with the patented Drisite® Plus system allows absorption and fluid control with enhanced strikethrough protection.
Flexible design means you can seal to the exact surgical site
Impermeable to prevent strikethrough and help protect against infection
Drisite Plus system provides maximized absorption and fluid control
Folded and packaged for easy, aseptic application by one person
Can be included in Mölnlycke

®

Procedure Packs to support OR efficiency
Universal
Drapes
ENT surgery
General abdominal surgery
Orthopaedic surgery
hidden1
hidden2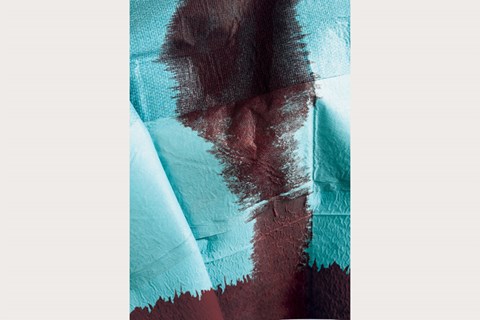 Drisite Plus system
Dry barrier - A reinforcement with highly absorbent and resistant material closest to the wound. Controls and directs fluid away from the incision zone, towards Zone 2.
Strong barrier - Highly drapeable and strong barrier, with moderately absorbent material and comfort lining on the patient side. Directs any excess fluid towards Zone 3.
Absorbent barrier - Effective absorbent edge material prevents fluids from reaching the floor, and is more rigidly constructed to allow a safe and sterile draping procedure.
hidden1
hidden2
Further product information
When to use BARRIER split sheet drapes
You can use split-sheet drapes for a wide variety of procedures, including hip surgery, ENT surgery and abdominal surgery.
hidden1
hidden2
How to use BARRIER split sheet drapes
Draping instructions for hip set 60608 and 60609, Mölnlycke® Procedure pack components 70503, 70504 and 76410.
Step-by-step instructions
-/-
hidden1
hidden2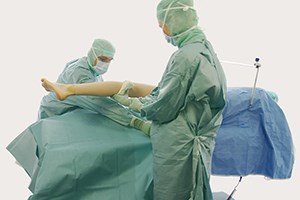 Start by unfolding the table cover and place it under the patient's leg.
hidden1
hidden2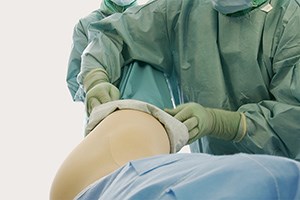 Cover the leg with the stockinet. Fold the absorbent comfort layer of the stockinet in on itself to avoid the risk of microbial transfer. Fix it with the OP-tape.
hidden1
hidden2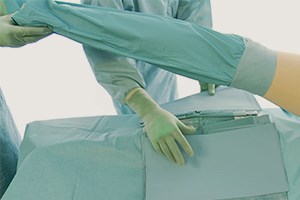 Place the split sheet under the patient's leg.
hidden1
hidden2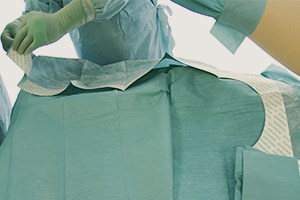 First unfold the sides of the sheet and then towards the feet. Remove the release paper.
hidden1
hidden2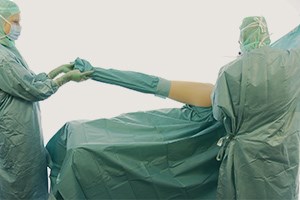 Apply the split around and under the genital area and along the body. Fasten the other side along the hip and side of the patient.
hidden1
hidden2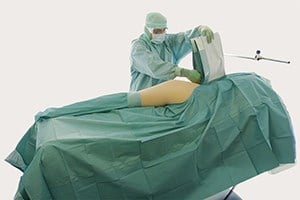 Remove the middle release paper of the anaesthesia drape. Place your hand inside the folding of the drape and place it on the patient.
hidden1
hidden2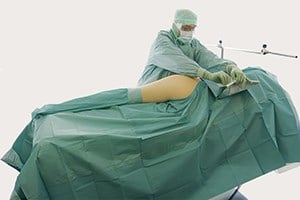 Partly unfold the drape and remove the 2nd and 3rd release papers. Continue unfolding the drape, first towards you and then away from you.
hidden1
hidden2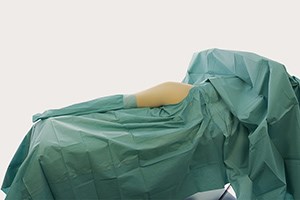 Unfold fully towards the patient's head. Draping is then completed.