Speciality drapes
BARRIER obstetric drapes
Intervention-specific designs with effective fluid control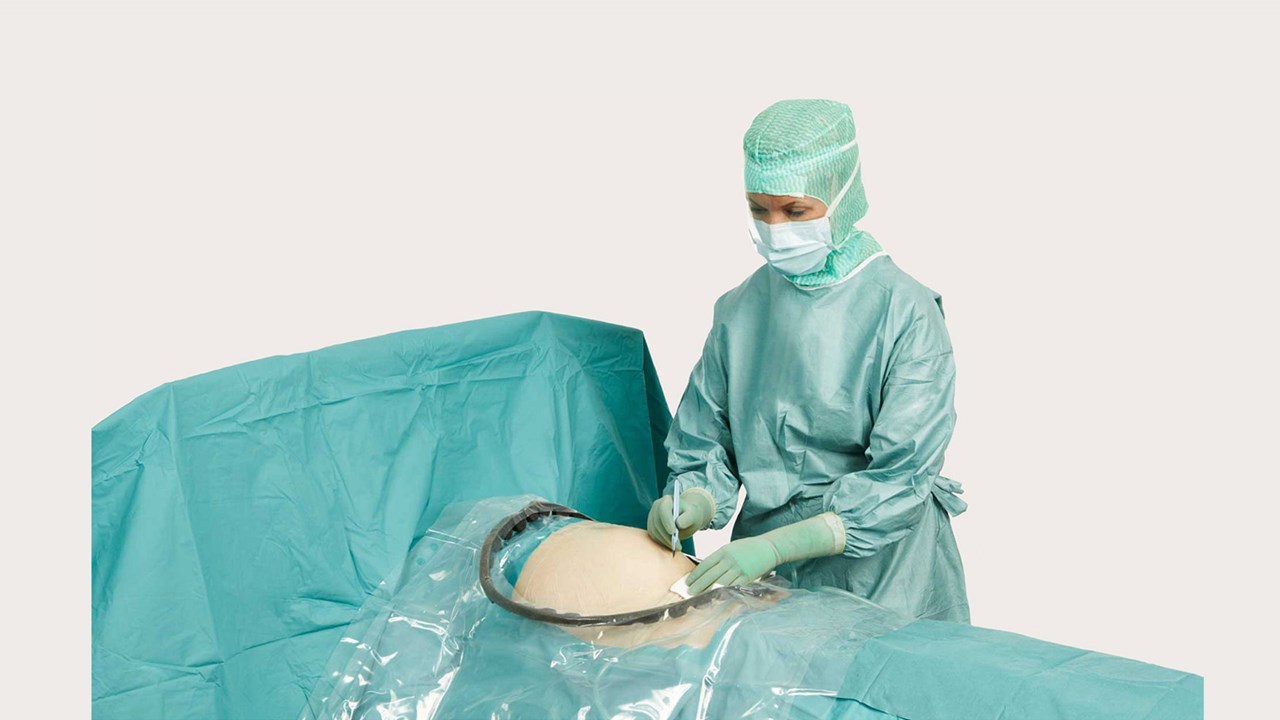 BARRIER obstetric drapes
BARRIER® drapes and sets for obstetric surgery are designed for efficient and effective infection control.
BARRIER procedure-specific drapes for C-section have an integrated fluid collection pouch with a soft-foam edge which helps manage fluids. They are designed to enable operating room efficiency. The drapes include integrated tube holders to help you organise your working area and they are easy for one person to drape.

Our drapes are impermeable to prevent strike-through.
Integrated fluid collection pouch for effective fluid management
Integrated clear incise film for secure attachment
Folded and packaged for easy, aseptic application by one person
Our drapes can be included in Mölnlycke® Procedure Packs to support operating theatre efficiency
hidden1
hidden2
Further product information
When to use BARRIER obstetric drapes
Caesarean section
Forceps delivery
How to use BARRIER C-section drapes
Watch how to use sterile single drape 65040, sterile sets 694135 and 694140, Mölnlycke Procedure Pack component 969673.