Speciality drapes
BARRIER neurosurgery drapes
Procedure-specific drape with integrated incise film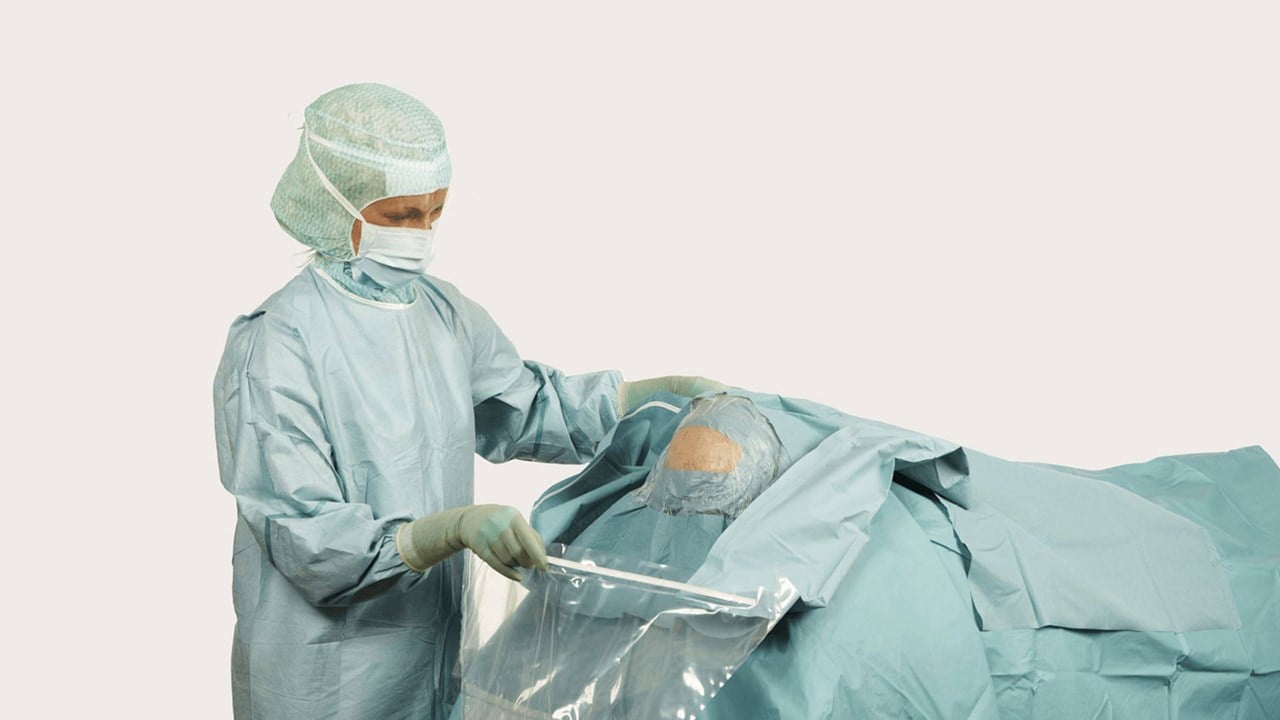 BARRIER Neurosurgery drapes
BARRIER® drapes for neurosurgery are designed for efficient infection control.
The drape includes an integrated collection pouch with a filter and drain port to handle fluid effectively and help maintain a dry working area.
Integrated incise film
Effective absorption and fluid control support a dry working area
Impermeable materials to help protect against microbial transfer
All-in-one solutions allow for easy and efficient draping by one person
Our drapes can be included in Mölnlycke

®

Procedure Packs to support operating theatre efficiency
hidden1
hidden2
Further product information
When to use BARRIER neurosurgery drapes
Anterior posterior cervical disc
Burr hole
Carpal tunnel release
Craniotomy
Laminectomy
Shunt
Spinal procedures
How to use BARRIER neurosurgery drapes
Draping instructions for BARRIER neuro drapes: sterile single drape 888342, sterile sets 888142 and 888242, Mölnlycke Procedure Pack component 965524.
-/-
hidden1
hidden2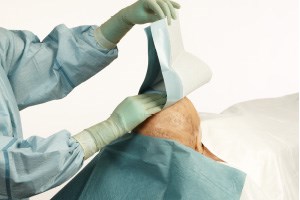 1 Drape a square with the adhesive towels. First the lower, then the upper side
hidden1
hidden2
2 … and last the lateral drapes.
hidden1
hidden2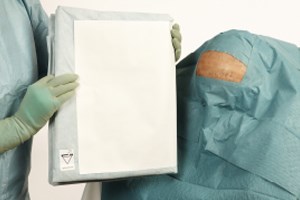 3 Position the drape with the pouch in the right direction (see pictogram).
hidden1
hidden2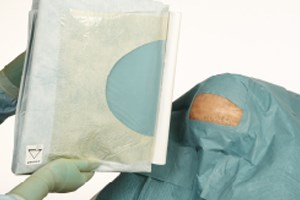 4 Remove the release paper.
hidden1
hidden2
5 Place the drape in the middle of the operation area.
hidden1
hidden2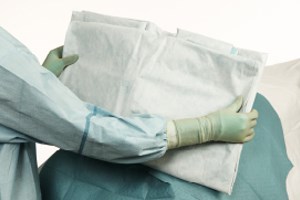 6 Unfold first to the lateral sides
hidden1
hidden2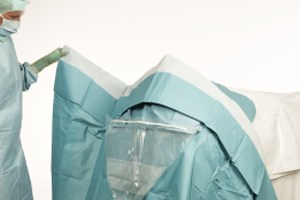 7 Unfold the drape downwards