Speciality drapes
BARRIER gynaecology drapes
Wide range of designs with effective fluid handing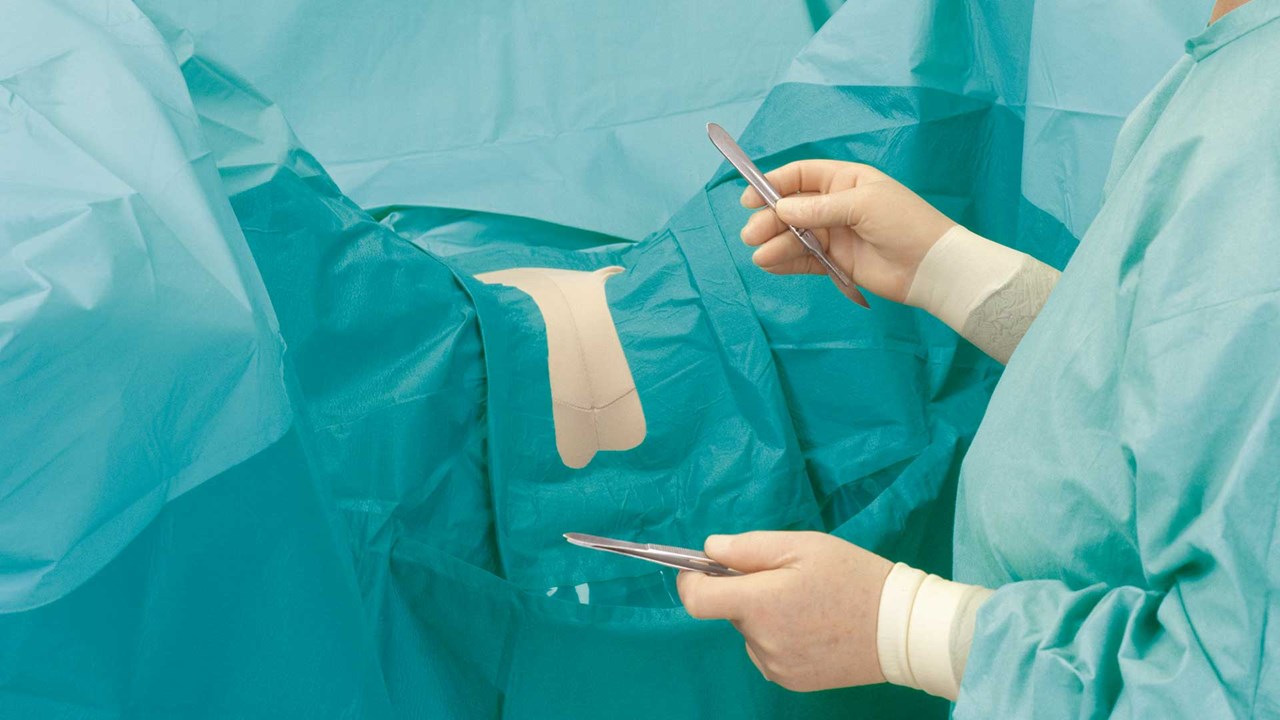 BARRIER gynaecology drapes
BARRIER® drapes for gynaecological surgery support patient safety with effective and efficient infection control.
Made from a impermeable material, BARRIER drapes help to prevent microbial transfer. Where necessary, our drapes have integrated fluid collection pouches and high absorbency for a dry working area.
We offer wide range of procedure-specific drapes, ensuring that draping is as quick and easy as possible to save time for OR efficiency.
Wide range of drapes and sets with different features to meet different needs
Leggings may be integrated, separate or extra-large with transparent sides for visibility
Integrated collection pouches and absorbent working area manage fluid where needed
All-in-one solutions are easy to drape for one person
Our drapes can be included in Mölnlycke® Procedure Packs to support operating theatre efficiency
hidden1
hidden2
Further product information
When to use BARRIER gynaecology drapes
Main designs of BARRIER gynaecology drapes:
Abdominal gynaecology
Abdominal hysterectomy
Anterior posterior repair
D&C (dilation and curettage)
Laparoscopic procedures
LAVH (laparoscopic-assisted vaginal hysterectomy)
Major vaginal
Minor vaginal
Myomectomy
Vaginal hysterectomy
How to use BARRIER gynaecology drapes
Watch how to use lithotomy drape: sterile single drape 61000, sterile set 61010, 61021, Mölnlycke Procedure Pack component 71000.