Speciality drapes
BARRIER general abdominal surgery drapes
Wide variety of procedure-specific, all-in-one designs and split sheet solutions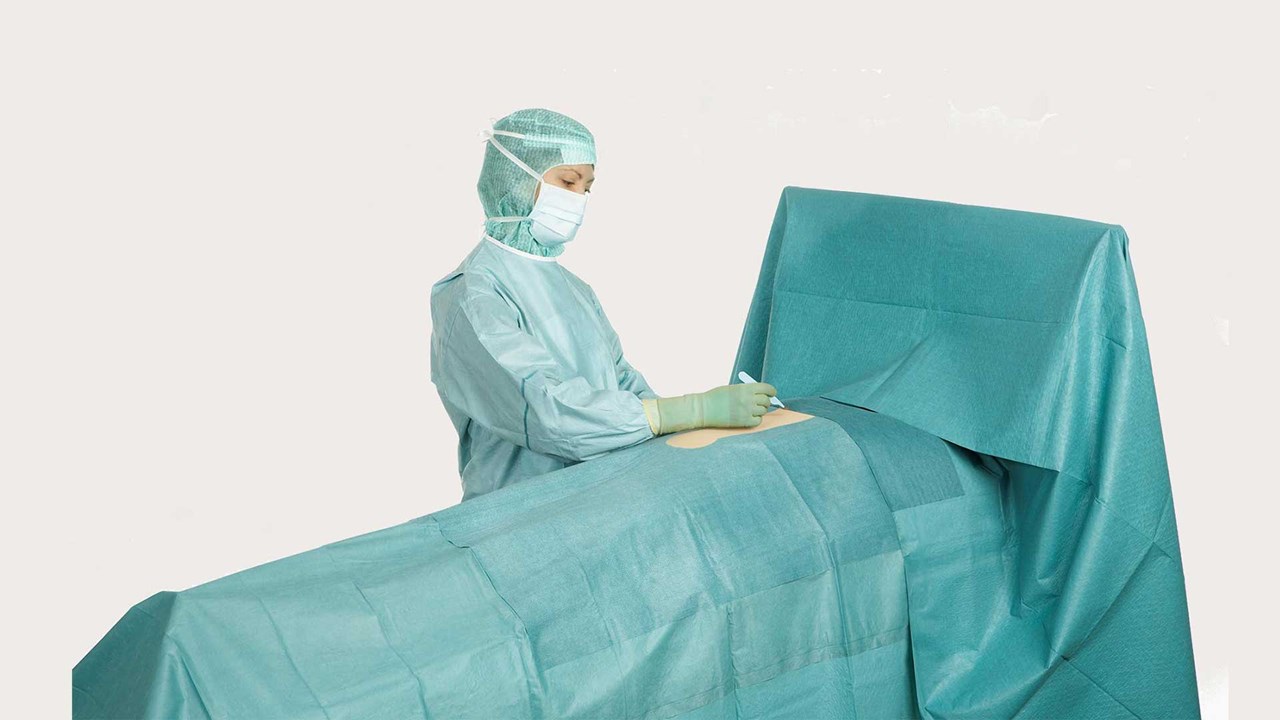 BARRIER general abdominal surgery drapes
BARRIER® drapes for general and abdominal surgery provide efficient and effective infection control.
We offer a range of solutions to suit different types of major abdominal and minor abdominal surgery.
BARRIER general abdominal drapes are made of impermeable materials and offer effective fluid control for a dry working area.
Wide range of procedure-specific designs with different aperture sizes and features
Drapes for both supine and lithotomy positions
Integrated tube holders for an organised working area
Impermeable materials help prevent microbial transfer and protect the patient
Our drapes can be included in Mölnlycke® Procedure Packs to support operating theatre efficiency
hidden1
hidden2
Further product information
When to use BARRIER general abdominal surgery drapes
Main designs of BARRIER general abdominal surgery:
Abdominal laparoscopy
Abdominal perineal resection
Appendectomy
Breast
Breast biopsy
Haemorrhoidectomy
Hemicolectomy
Major abdominal
Minor abdominal
Neck
Varicose veins, unilateral and bilateral
Thyroidectomy
How to use BARRIER general abdominal surgery drapes
Watch how to use BARRIER Flex universal set 66010, BARRIER Flex OP sheets and towels 66001, 66002 and 66003, Mölnlycke Procedure Pack components 76001, 76002 and 76003.