Specialty drapes
BARRIER ENT drapes
Specially designed for ear, nose and throat surgeries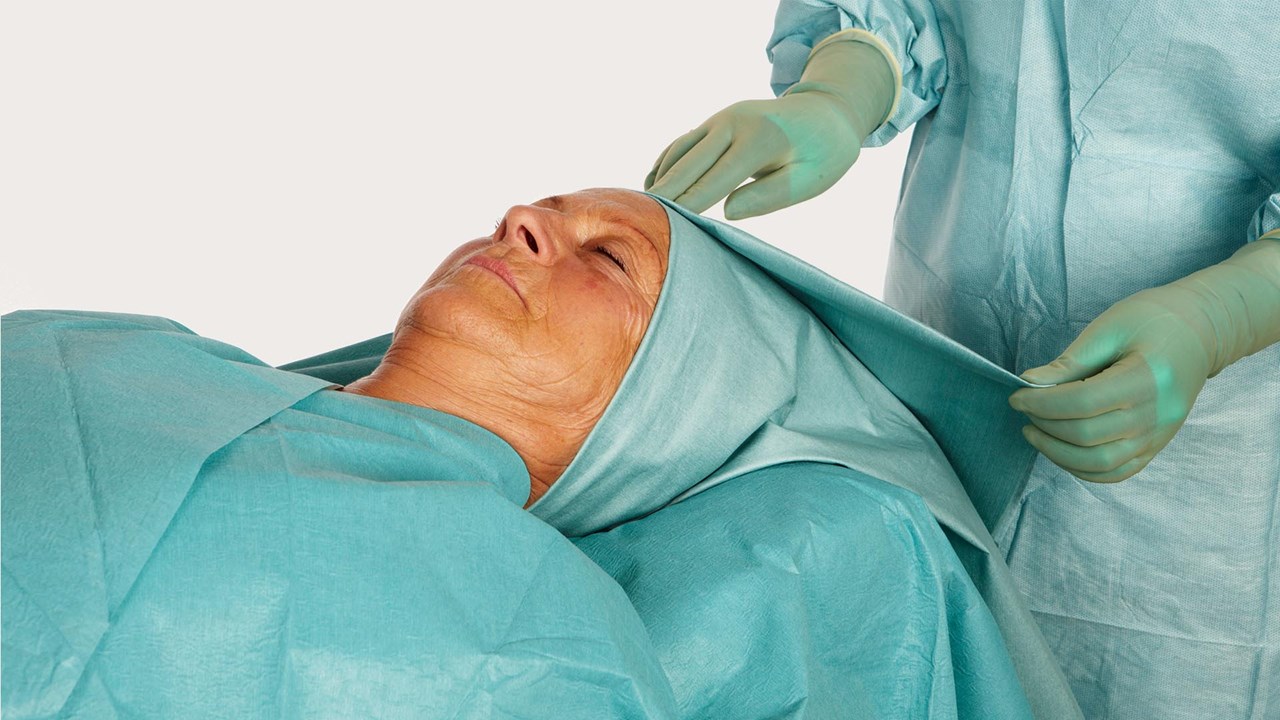 Barrier ENT drapes
BARRIER® ENT drapes support infection control and operating room efficiency.
Procedure-specific designs for different head and neck surgeries mean the drapes can be quickly applied – which is particularly important for short procedures.
All our drapes provide effective fluid control for a dry working area.
Wide range with different designs and features to suit different procedures
Impermeable material to prevent strikethrough and help protect against infection
Optimal folding for aseptic application, easy for one person to drape
Effective absorption helps to maintain a dry working area
Our drapes can be included in Mölnlycke® Procedure Packs to support operating theatre efficiency
hidden1
hidden2
Further product information
When to use BARRIER ENT drapes
Ear surgery
Nasal surgery
Oral surgery
How to use BARRIER head drape
Watch how to use sterile single drape 826900, sterile set 696940 and Mölnlycke Procedure Pack component 988269.