Speciality drapes
BARRIER angiography drapes
Specially designed for endovascular procedures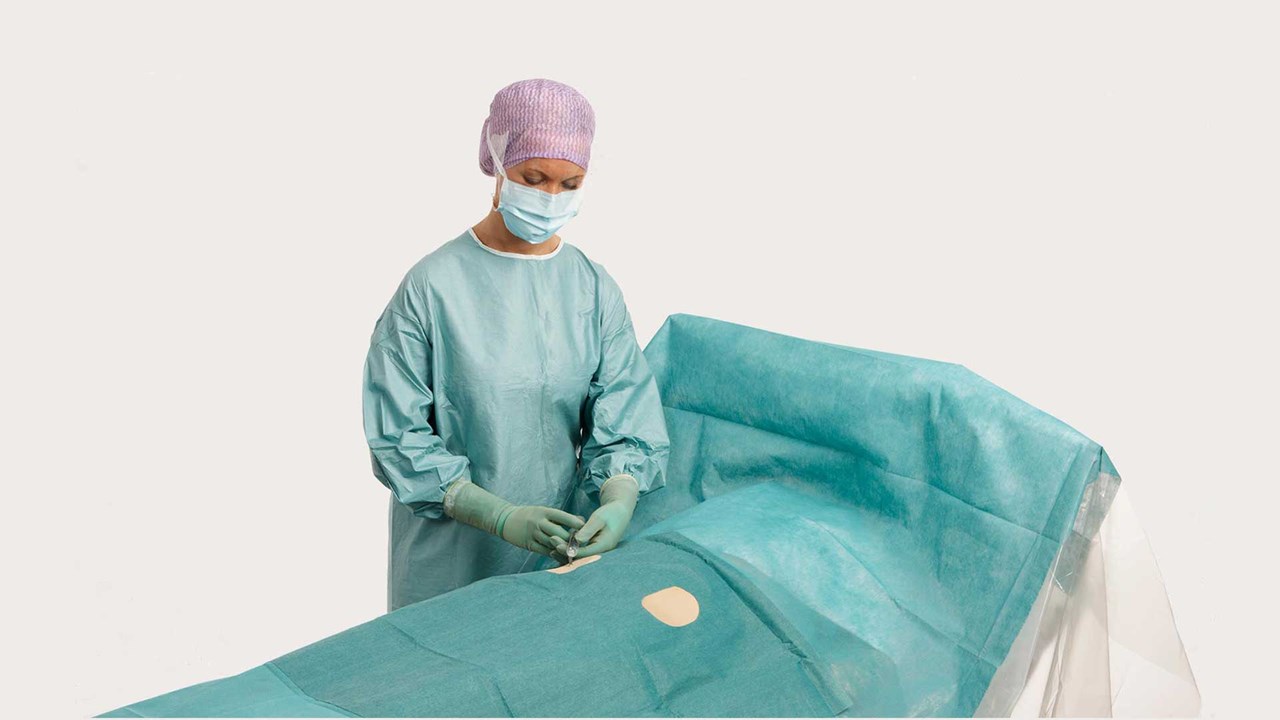 BARRIER angiography drapes
BARRIER® drapes for angiography surgery are designed to provide efficient infection control.
The drapes are easy to use and feature a transparent side panel so you can see the instruments that you're using.
They are made of an absorbent impermeable material – to help maintain a dry working area and protect the patient.
Our angiography drapes include drapes developed specifically for femoral use or for radial use.
Transparent side panels to enable efficient instrument handling
Folded and packaged for easy, aseptic application by one person

Impermeable material to prevent strikethrough and help protect against infection

Our drapes can be included in Mölnlycke® Procedure Packs to support operating theatre efficiency
hidden1
hidden2
Further product information
When to use BARRIER angiography drapes
• Brachial angiography
• Radial angiography
• Femoral angiography, adult, paediatric and neonatal
• Hybrid O.R. interventions
• Pacemaker defibrillator insertion
How to use BARRIER hybrid cardiovascular drapes
Watch how to use BARRIER hybrid cardiovascular drapes.