The Perfect Couple
Fresh take on wound care
The longer a wound remains undisturbed, the better chance of healing without complications it has.
Discover our latest innovations
Undisturbed wound healing
Undisturbed wound healing centres around the idea that it is key to allow the body to handle the majority of the wound healing process itself, after good wound bed preparation .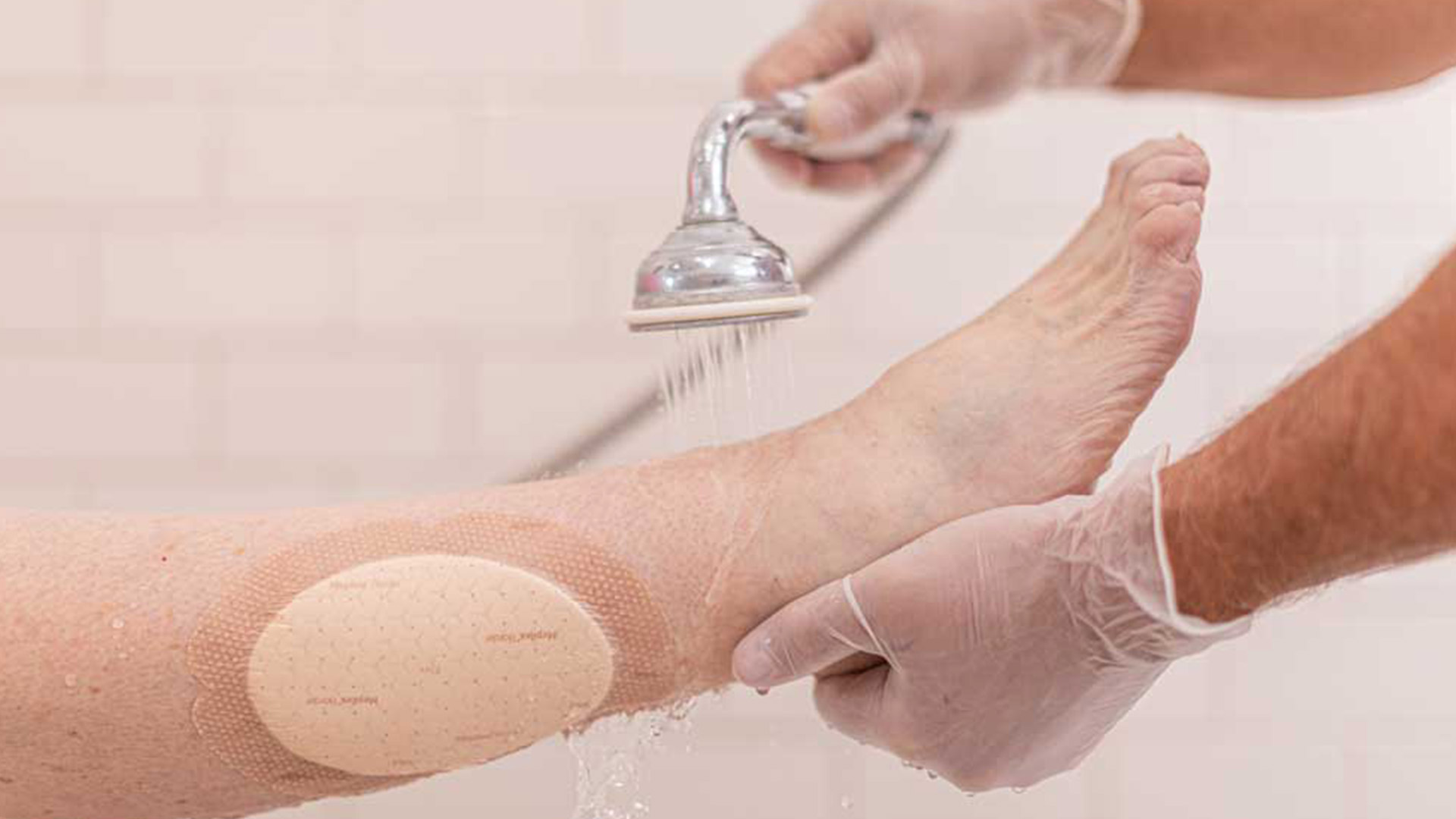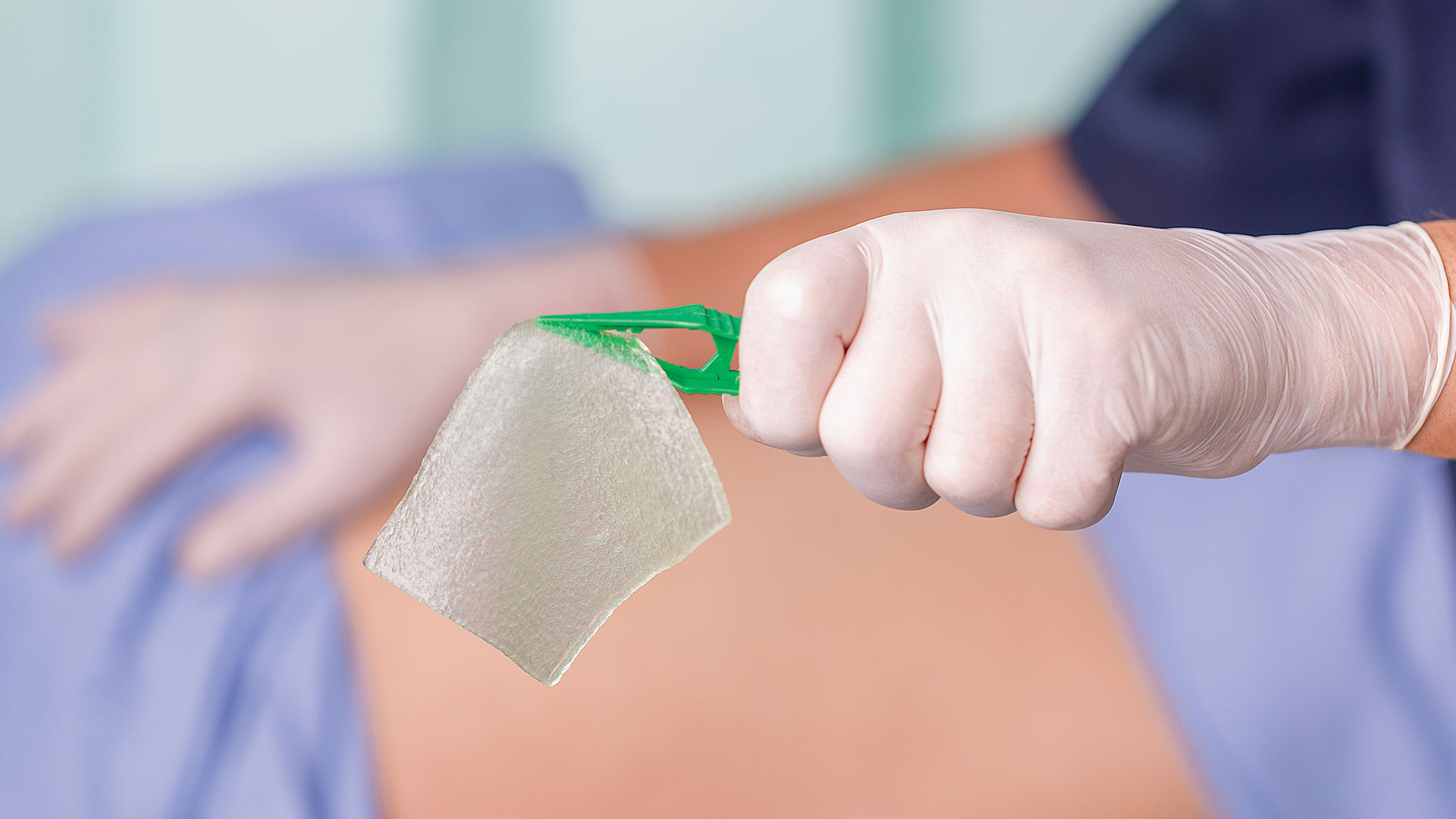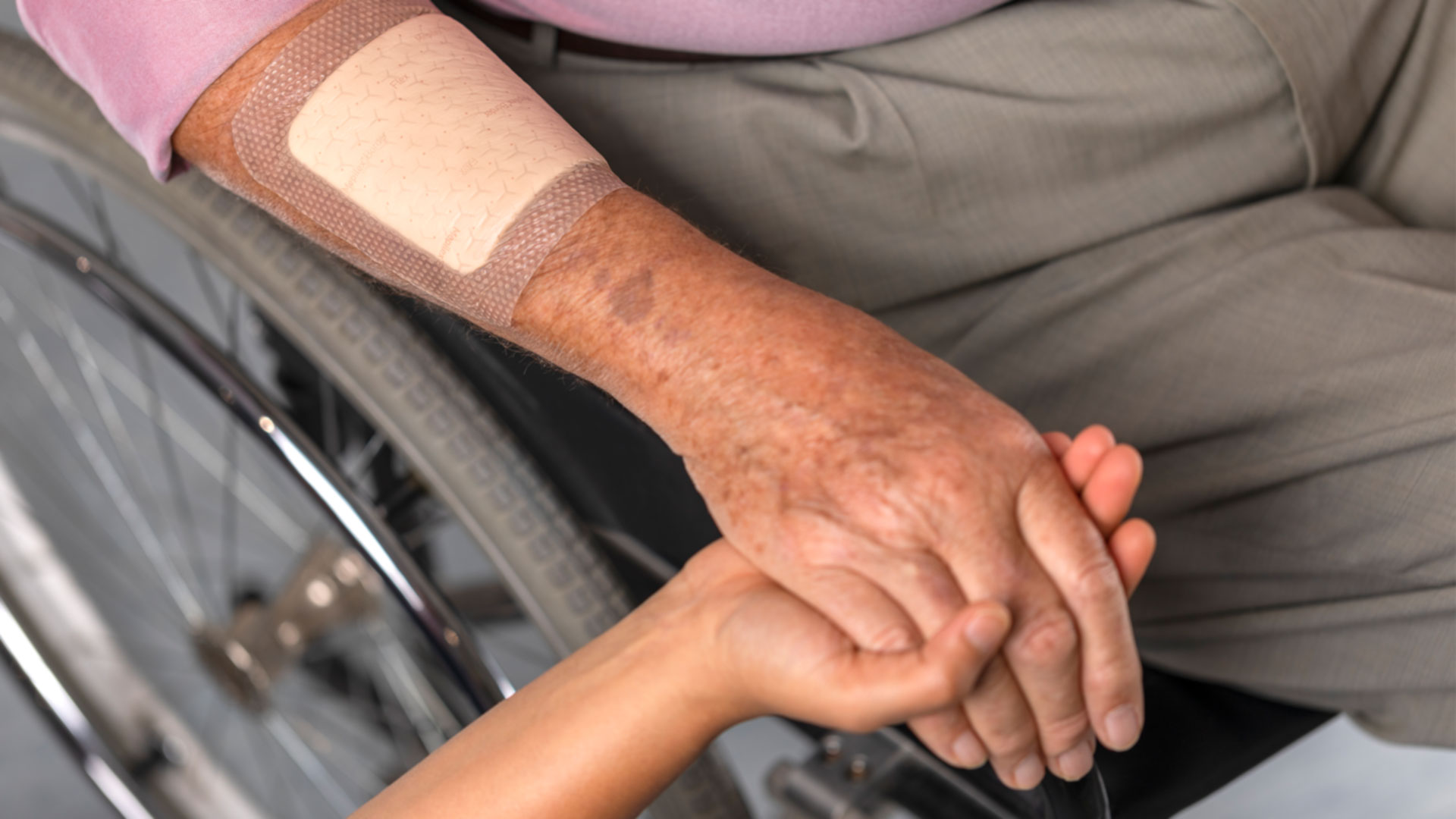 The alternative approach is to change dressings frequently – sometimes even daily – which not only interrupts the healing process, but increases the risk of contamination , and can cause unnecessary pain and trauma to the patient compared with undisturbed wound healing. Whilst undisturbed healing is not appropriate for every patient and every type of wound, we do believe it offers a compelling starting point when questioning whether existing dressing change protocols are fit for purpose.
Change can be difficult, but we are here to help every step of the way. We provide the products, the training and the real-life reference – what we need is your expertise and understanding to champion change and help your facility to rethink wound care.
Join Dr. Tod Brindle, Dot Weir, and Karen Edwards in this webinar about Undisturbed wound healing and the impact of leaving a dressing in place can have on the patient, the wound, the practitioner, and the costs.
Mepilex Border Flex
Stays on, uniquely conforms
To change protocols, and support undisturbed healing, you need a dressing that stays on as long as you need it to. Mepilex® Border Flex is not only designed to stay on and uniquely conform thanks to patented Flex technology, it also features Smart Exudate Management – maintaining a moist wound healing environment, whilst avoiding the risk of maceration. Finally, Mepilex Border Flex features Safetac® soft silicone for gentle dressing changes, reduced pain and damage to the skin .
Designed to conform and stay on: Thanks to Flex Technology, the unique conformability of Mepilex® Border Flex allows it to adapt to the shape and movement of the patient . Reducing pressure on the skin and pull on the borders increases comfort and minimises the risk of detachment . And it is water-resistant, so your patients can shower .
Smart exudate management: Giving you the confidence to leave the dressing on for longer and still maintain an optimal wound healing environment.
Reduced pain and damage to the skin: All Mepilex® Border Flex dressings seek to reduce trauma caused by dressing changes. This is made possible by our proven Safetac® soft silicone wound contact layer, which minimises pain and damage to the skin and the risk of maceration compared with traditional (adhesive) dressings .
Exufiber range
Exufiber: transfers efficiently, removes cleanly
Highly exuding and cavity wounds can be challenging to treat, and painful and worrying for patients. Getting the conditions right for healing is essential. This means a moist wound healing environment, without excess exudate. A clean wound bed, undisturbed by slough, residue or debris.
A fresh take on chronic wounds
Exufiber offers a fresh take on the challenges of highly exuding and cavity wounds. The next generation Exufiber® dressings help to create an optimal healing environment and reduce the risk of leaks, which means they can be left in place with confidence for up to seven days*. This promotes undisturbed healing, and can reduce nursing time and costs.
Transfers exudate: Exufiber dressings transfer exudate efficiently from the wound bed to the secondary dressing, locking it in to reduce the risk of pooling, leakage and maceration . They can be left in place for up to seven days*, allowing undisturbed wound healing to take place .
Supports a clean wound bed: Residues and debris left in the wound can trigger a foreign body response, and disturb wound healing . Exufiber® dressings help to break down slough by promoting autolytic debridement . They can also be relied upon to stay intact both during use and at removal .
Softly conforms: for greater patient's comfort .
*Exufiber can be left in place for up to seven days, depending on wound condition and clinical practice. In addition, Exufiber

can be left in place for up to 14 days on donor sites.
-/-
hidden1
hidden2
Hydrolock® Technology animation
hidden1
hidden2
Fluid transfer simulation
hidden1
hidden2
Paulo Alves presents cases studies on how to support clean wound bed.
hidden1
hidden2
Find out more about Mepilex Border Flex and Exufiber dressings