Antimicrobial gelling fibre dressing
Exufiber Ag+
Gelling fibre dressing with silver
-/-
Exufiber Ag+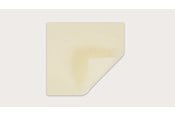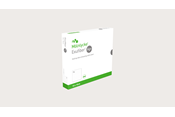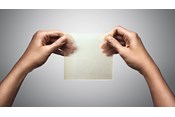 Exufiber® Ag+ with Hydrolock® technology is a sterile non-woven gelling fibre design with an antimicrobial action against a broad range of wound relevant pathogens .
When Exufiber Ag+ comes into contact with wound exudate, it transforms into a gel. The gel helps support a moist wound healing environment. Thanks to its design, the dressing stays intact for clean, easy, one-piece removal . Exufiber Ag+ has a high absorption and retention capacity to provide a moist wound environment and has an ability to transfer fluid to a secondary dressing .
You can use Exufiber Ag+ in combination with Mepilex® Border with Safetac®.
Transfers fluid to the secondary dressing
Superior fluid retention capacity*
Stays intact for clean, easy, one-piece removal
Start to kill microbes rapidly, 3 hours (in vitro) and has a sustained antimicrobial effect for up to 7 days (in vitro)
Kills a broad range of pathogens including VRE, MRSA (in vitro)
Can be left in place for up to 7 days depending on condition of the wound and surrounding skin, or as indicated by accepted clinical practice
'When comparing lab test results for retention under pressure with Aquacel® Ag Extra™