Positioning device for newborn babies
Mölnlycke Z-Flo Fluidized Positioner - Neonatal
Conformable fluidised positioning device for newborn babies in intensive care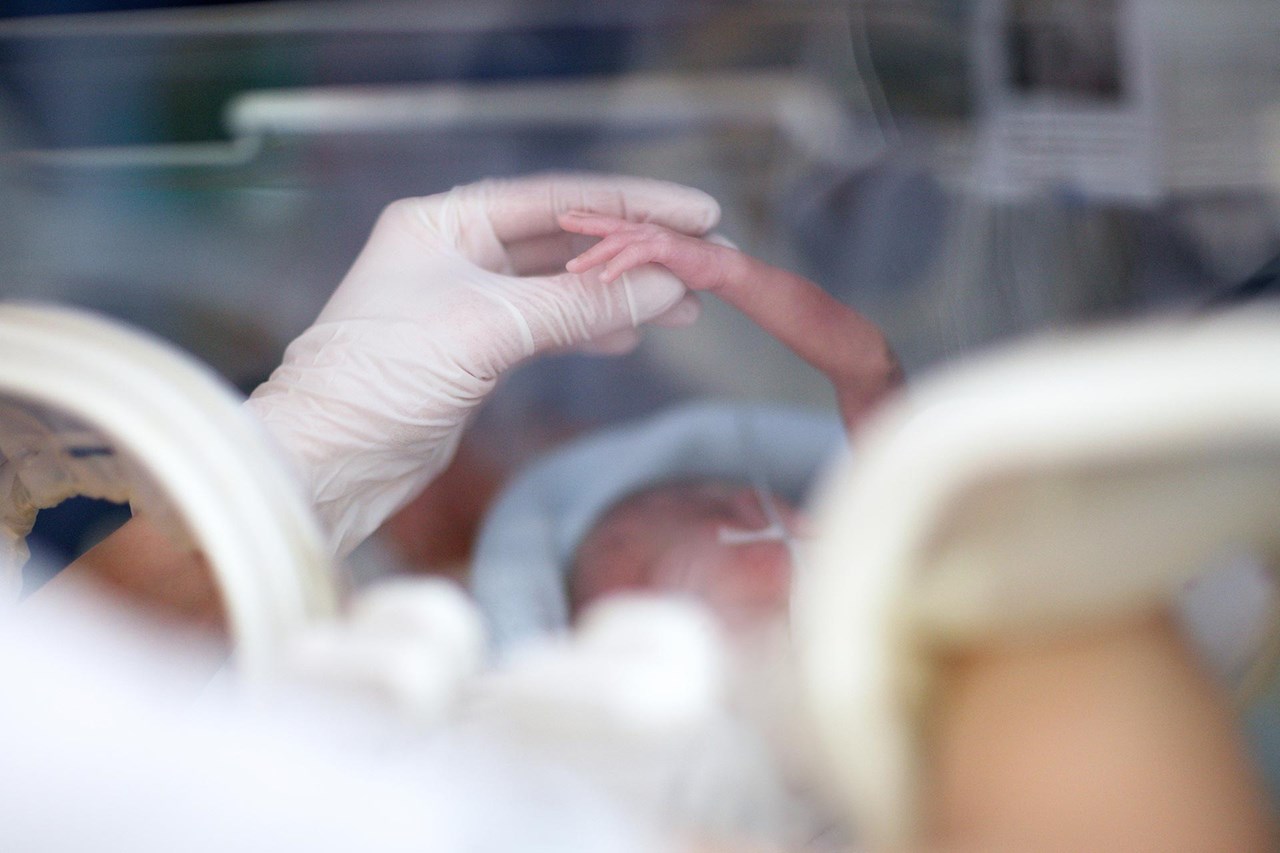 Mölnlycke Z-Flo Fluidised positioner for neonatal
At Mölnlycke, we want every newborn baby to have the best possible start in life. We've heard from neonatal intensive care unit (NICU) clinicians how newborn babies can suffer intense stress in a NICU – and that proper sleep is essential for normal neurodevelopment . Our Mölnlycke® Z-Flo™ Fluidized Positioner for Neonatal can help you provide the right care during these important early stages.
The Z-Flo fluidised design is conformable – so you can easily mould it with your hands into the right position for each baby, to avoid pressure-forming contact areas – and it will hold the shape until you need to change it. Then you simply remould it each time you need to change the baby's position.
Unlike mattresses, conformational positioners with fluidised technology can be contoured to fit each individual baby – even accommodating medical devices as needed. And just like babies, our Mölnlycke Z-Flo Fluidized Positioner for Neonatal comes in a variety of sizes. Now you and your team can provide the latest in developmental care and position babies for essential sleep and better outcomes.
You can meet most therapeutic positioning needs with one kit
You can contour and mould the right shape for each baby's needs
Disposable and washable covers are available
Non-latex and DEHP free
For single patient use only
hidden1
hidden2
Further product information