Gentle wound contact layer
Mepitel One
One-sided, soft silicone wound contact layer. Mepitel® One is gentle, durable and easy to use - optimising the healing process.
-/-
Mepitel One wound contact layer with Safetac technology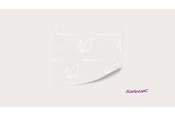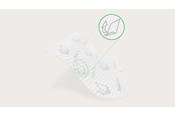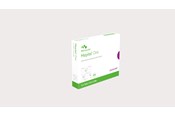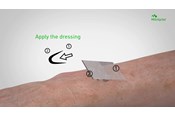 Mepitel® One reduces pain and skin damage for the patients .
One sided Safetac® interface minimise patient discomfort at dressing removal
Safetac technology seals the wound margins and reduces risk of maceration
Safetac technology promotes non adherence to the moist wound bed but to dry skin only
Mepitel One supports optimal undisturbed healing .
Advanced dressing maintaining product properties over time - leaves no residues and does not dry out
Safetac adhesive technology secures optimal fixation - can remain in place for up to 14 days
Mepitel One supports healing progress and care provider.
Transparent net enables optimal wound assessment avoiding unnecessary dressing changes

Pre-printed symbol facilitates safe removal on skin tears with fully or partially intact flap. Available in three sizes 6x7cm, 9x10cm and 13x15cm.

Perforated structure allows it to be used in combination with gels
hidden1
hidden2
Further product information
When to use Mepitel One
Mepitel One is a wound contact layer designed for the management of a wide range of exuding wounds such as painful wounds, skin tears, skin abrasions, surgical incisions, partial thickness burns, traumatic wounds, blistering, lacerations, partial and full thickness grafts, leg and foot ulcers. It can also be used as a protective layer on non-exuding wounds and on areas with fragile skin.
The open structure of Mepitel One allows, where clinically indicated, topical ointments to pass through onto the wound.
It can be applied together with Mesorb®; or for high-exuding wounds with Mextra® Superabsorbent; with Tubifast® fixation; and also under compression bandages. Mepitel One can also be used in conjunction with Negative Pressure Wound Therapy (NPWT).
How to use Mepitel One
Watch how to easily apply Mepitel One.