Antimicrobial dressing for the heel
Mepilex Heel Ag
Antimicrobial foam dressing for low- to medium-exuding wounds on the heel
-/-
Mepilex Heel Ag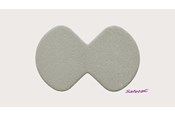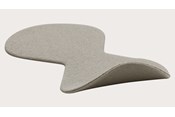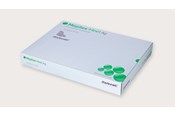 Mepilex® Heel Ag antimicrobial foam dressing is designed for low- to medium-exuding wounds on the foot and heel – for when you need an antimicrobial action to reduce bioburden in the wound.
Mepilex Heel Ag has been shown to inactivate wound relevant pathogens – bacteria and fungi – within 30 minutes, as shown in vitro . An international consensus states that an antimicrobial action is indicated to help reduce bioburden in infected wounds . And acts as an antimicrobial barrier in wounds at high risk of infection or re-infection .
Mepilex Heel Ag adheres gently with Safetac® – the original less-pain contact layer with silicone adhesion. So your patients experience less pain during dressing changes .
All the Mepilex Ag benefits in a heel-shaped dressing
Less painful dressing changes —
Rapid and sustained antimicrobial activity
hidden1
hidden2
Further product information
When to use Mepilex Heel Ag
You can use Mepilex Ag to manage low to moderately exuding wounds located on the heel, such as foot ulcers and pressure ulcers. Mepilex Ag may be used on infected wounds as part of a treatment regimen under supervision of a qualified health care professional.
How to use Mepilex Heel Ag
-/-
hidden1
hidden2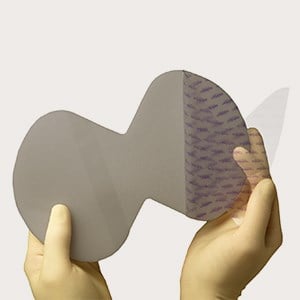 Clean the wound area. Remove the release film.
hidden1
hidden2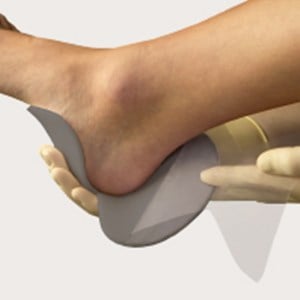 Mepilex Heel Ag should overlap the wound bed by at least 2 cm onto the surrounding skin. Apply the adherent side to the wound. Do not stretch.
hidden1
hidden2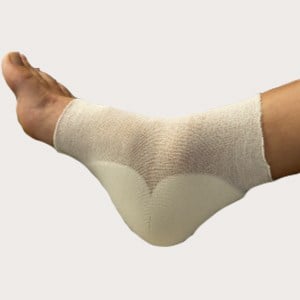 When necessary, secure Mepilex Heel Ag with a bandage or other fixation.