Dermatology
Epaderm Ointment
Emollient and cleanser with clinically proven ingredients for dry skin conditions
-/-
Epaderm ANZ
Epaderm ANZ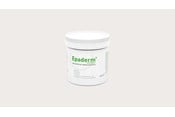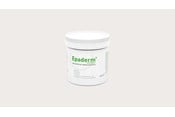 Epaderm® Ointment moisturises the skin to provide relief from dry skin conditions. With only three ingredients, Epaderm Ointment is gentle on the skin. Epaderm Ointment offers complete emollient therapy in one product – use it as a skin cleanser, emollient or bath additive.
Fragrance-, colouring- and preservative-free
Provides a film barrier to help retain moisture in the skin
Management of dry skin conditions
hidden2
Products and solutions
Related products
hidden1
hidden2
Further product information
When to use Epaderm Ointment
Epaderm® Ointment can be used for mild eczema, psoriasis and other dry skin conditions. It's also suitable for use in wet or dry wrapping.
How to use Epaderm Ointment
As an emollient: apply to wet or dry skin as often as required.
As a skin cleanser: scoop a small amount from the tub onto your hand and lather it up with warm water; then use it as a normal soap.
As a bath additive: melt around 4g in a tumbler of hot water, then add it to the bath once it is sufficiently cool. Be careful as Epaderm Ointment will make the bath slippery, and never apply hot water directly to dry skin.