Fixation dressings
Mepore IV
A breathable, transparent dressing to fix IV catheters and devices to the skin.
-/-
Mepore IV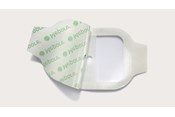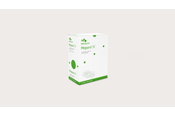 Mepore® IV is a breathable, transparent self-adhesive IV dressing ideal for the fixation of intravascular devices.
It is reinforced for extra strength – so you can rely on it to fix IV devices securely. Mepore IV's skin-friendly adhesive means it's also gentle on the skin. Because it's transparent, you can quickly inspect the incretion site. And its application system is designed for ease of use.
Reinforced for extra strength and reliable and secure fixation
Breathable structure allows excess moisture to evaporate
Transparent for easy visual inspection of the IV insertion site
Viral and bacteria barrier
Easy to apply even when you're wearing gloves
hidden1
hidden2
Further product information
When to use Mepore IV
Mepore® IV is designed to be used for the fixation of intravascular (IV) devices, such as IV catheters, peripheral catheters, central catheters and paediatric catheters.
How to use Mepore IV
Watch how to use Mepore IV.