Absorbent foam dressing
Lyofoam Max
Conformable non-adhesive foam dressing
-/-
Lyofoam Max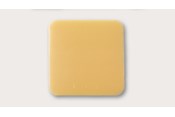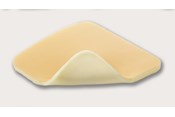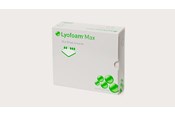 Lyofoam® Max is a highly absorbent dressing. It consists of polyurethane foam and a backing film with high permeability to allow for effective exudate management of moderate to highly exuding wounds.
High absorbency and fluid handling capacity
Works under compression
hidden1
hidden2
Further product information
When to use Lyofoam Max
Lyofoam Max is designed for the management of moderate to high exuding wounds such as leg ulcers and pressure ulcers. Through good exudate management, Lyofoam Max creates a moist wound environment for optimal wound healing to take place.
How to use Lyofoam Max
Applying Lyofoam Max is easy:
1. Clean the wound area and select a suitable size of Lyofoam Max.
2. Place the foam side directly onto the wound surface, overlapping the wound margin by about 2cm.
3. Secure Lyofoam Max with an appropriate bandage such as Tubifast™, Tubigrip™, or a fixation tape such as Mefix®
hidden2
Products and solutions
Related products