Webinar
Prevention and management of skin tears: implementation of a skin tear pathway
This webinar covers some of the challenges for both patients and caregivers of skin tear injuries. In this final webinar in a series of three, Dr Kimberly LeBlanc will present the steps of the Knowledge to Action Framework for planning and implementing a sustainable skin tear reduction and prevention program and provide the opportunity for questions.
Available on-demand for all registrants from September 11th, 6:00Am AEST / 6:00AM NZDT.
Certificate of Attendance can be downloaded at the end of the webinar for CPD redemption.
This September, Dr Kimberly LeBlanc, a leader in the field of wound and ostomy care with an emphasis on skin health in the elderly, will close out a three-part webinar series on skin tears.
Skin tears are challenging wounds to manage and heal, making reduction and prevention a top priority. How can skin tears be prevented and managed sustainably? Dr LeBlanc will share her expertise on skin tears and approaches to developing and implementing a skin tear prevention program, outlining the reasons this is crucial and how to overcome barriers to change.
The presentation will be followed by Dr LeBlanc answering live audience questions
hidden1
hidden2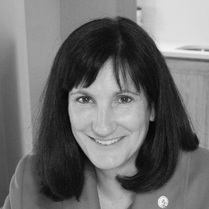 Dr. Kimberly LeBlanc PhD, RN, NSWOC, WOCC (C), IIWCC
Chair, Wound Ostomy Continence Institute / Institut de l'Enseignement Pour Infirmières en Plaies, Stomies et Continence. Adjunct Professor with the University of Western Ontario Masters in Wound Care Program and an Affiliate Faculty at the McGill University School of Nursing
Available on-demand for all registrants from September 11th 6:00AM AEST / 6:00AM NZDT