Hazardous materials and chemicals
We go further to prevent harm
We test and monitor every chemical we use – and replace them if we think there's any potential risk to people or the environment.
We go above and beyond to make sure our chemicals are safe
We continuously reduce our use of hazardous chemicals
Wherever possible, we remove potentially hazardous chemicals from our manufacturing processes and products, and replace them with equally effective, but less harmful solutions. We systematically strive to minimise the environmental impact of our products, and every product and material is evaluated according to our Environmental Composition Report (ECR) process.
However, it needs to be remembered that the primary task for our products is to heal or prevent a medical condition or enable improved results in an operating room. We can never endanger the health outcomes of patients in order to minimise environmental impact. This means that we have to be cautious and curious at the same time when we investigate new chemicals, materials or products.


'We often go beyond what is required by law to make sure all our chemicals and materials are safe to use.'
Anders Dahlberg, Technology Director, Chronic Wounds
The majority of our products are for single use. Most of them are classified as biological waste after use, which means that they must be burnt to prevent spreading of infections and bacteria. The sterilising process of our products may entail a risk, however small, with regards to the use of chemicals and electricity. Our negative pressure wound therapy products, Avance, include battery-driven pumps and we take responsibility for the collection of used batteries. We make sure the packaging materials used are recyclable.
We comply with the EU chemical legislation REACH (registration, evaluation, authorisation and restriction of chemicals) and we use a 'traffic light' system, recognised by the British Standards Institution (BSI), to classify raw materials during product development. This also includes environmental impact assessments from production to product use and waste handling. Any materials classified as 'red' are considered hazardous to the environment and are used only where there is no alternative from a technical, economic or patient safety point of view. All our factories continuously monitor the amount of chemicals used on site to ensure that their consumption is kept to a minimum.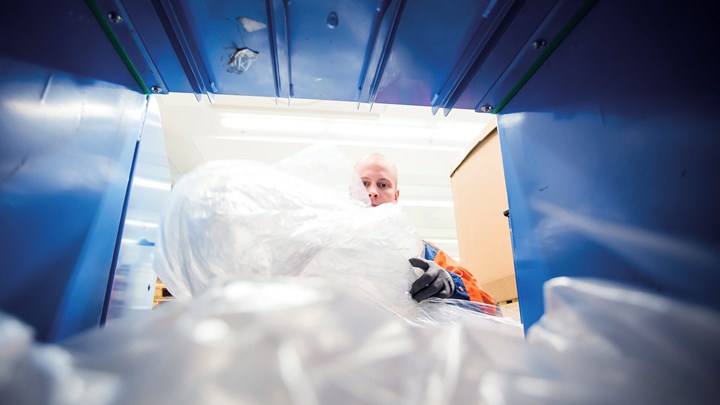 Waste plastic is recycled at Mölnlycke
Waste management
We've declared a war on waste material and excess packaging in all of our global manufacturing sites. We're designing waste out of the system.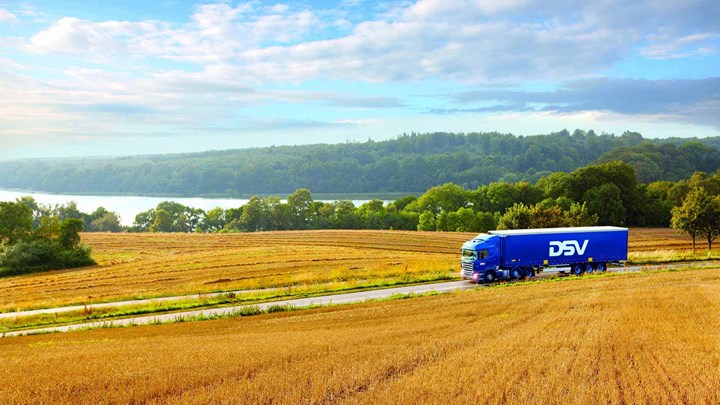 The fill rate of our trucks is maximised to reduce emissions
Emissions
We're minimising the number of journeys we take and switching transport modes to reduce the amount of CO2 we produce in transit.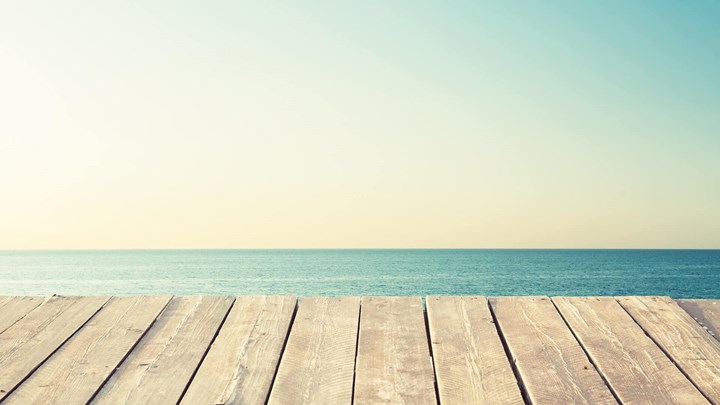 We're exploring how we can use less water in our manufacturing
Energy and water
Wherever we can, we're cutting back the amount of energy and water we use in our factories.