Antimicrobial exudate transfer layer
Mepilex Transfer Ag
Antimicrobial foam exudate transfer dressing for exuding burns and wounds
-/-
Mepilex Transfer Ag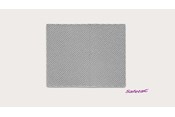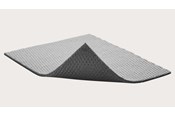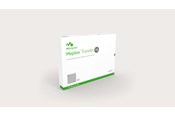 Mepilex® Transfer Ag is an antimicrobial exudate transfer layer designed to allow exudate to transfer to a secondary dressing. You can use it to treat exuding burns and chronic and acute wounds.
The antimicrobial action reduces bioburden in the wound. Mepilex Transfer Ag has been shown to inactivate wound relevant pathogens (bacteria and fungi) from within 30 minutes up to 14 days, as shown in vitro1. An international consensus states that an antimicrobial action is indicated to help reduce bioburden in infected wounds And acts as an antimicrobial barrier in wounds at high risk of infection or re-infection .
Mepilex Transfer Ag adheres gently with Safetac® – the original less-pain contact layer with silicone adhesion. So your patients experience less pain during dressing changes .
Less painful dressing changes -
Rapid and sustained antimicrobial activity
Designed for exuding wounds and for large partial thickness burns
Easy to use for difficult-to-dress wounds
Can be cut to suit different shapes
hidden1
hidden2
Further product information
When to use Mepilex Transfer Ag
Mepilex Transfer Ag is designed for a wide range of low to high exuding and difficult to dress leg and foot ulcers, pressure ulcers, malignant wounds, partial thickness burns and donor sites , where there is a risk of infection.
How to use Mepilex Transfer Ag
Instructional videos showing how to apply Mepilex Transfer Ag.
Thigh application
hidden1
hidden2
Products and solutions
Related products